When legendary Lakers star Kobe Bryant retired after the 2015-2016 season, sports fans were sent scurrying to find authentic memorabilia of the "Black Mamba" legend.
With so many of the same choices — jerseys, t-shirts, hats and other accessories — wouldn't it be great if you could truly capture the unique spirit of Kobe in epic style?
…. now you can.
Art of the Game is proud to present the 24 COLLECTION to commemorate the brilliant career of one of the biggest stars in sports history. The Lakers have created the most exclusive piece of memorabilia ever: two styles of a limited edition "Kobe" hat. They are so rare, in fact, that only 8 of each are in existence IN THE WORLD.
Whether you love the diamond-studded Purple Cashmere hat that celebrates Kobe's 5 victorious wins or the gold-studded Black Leather that is emblazoned with the legend's number 24, these limited edition hats represent the prestige and determination of a true champion.
Pay tribute to the star-studded Lakers legend with this once-in-a-lifetime opportunity to own a piece of NBA history.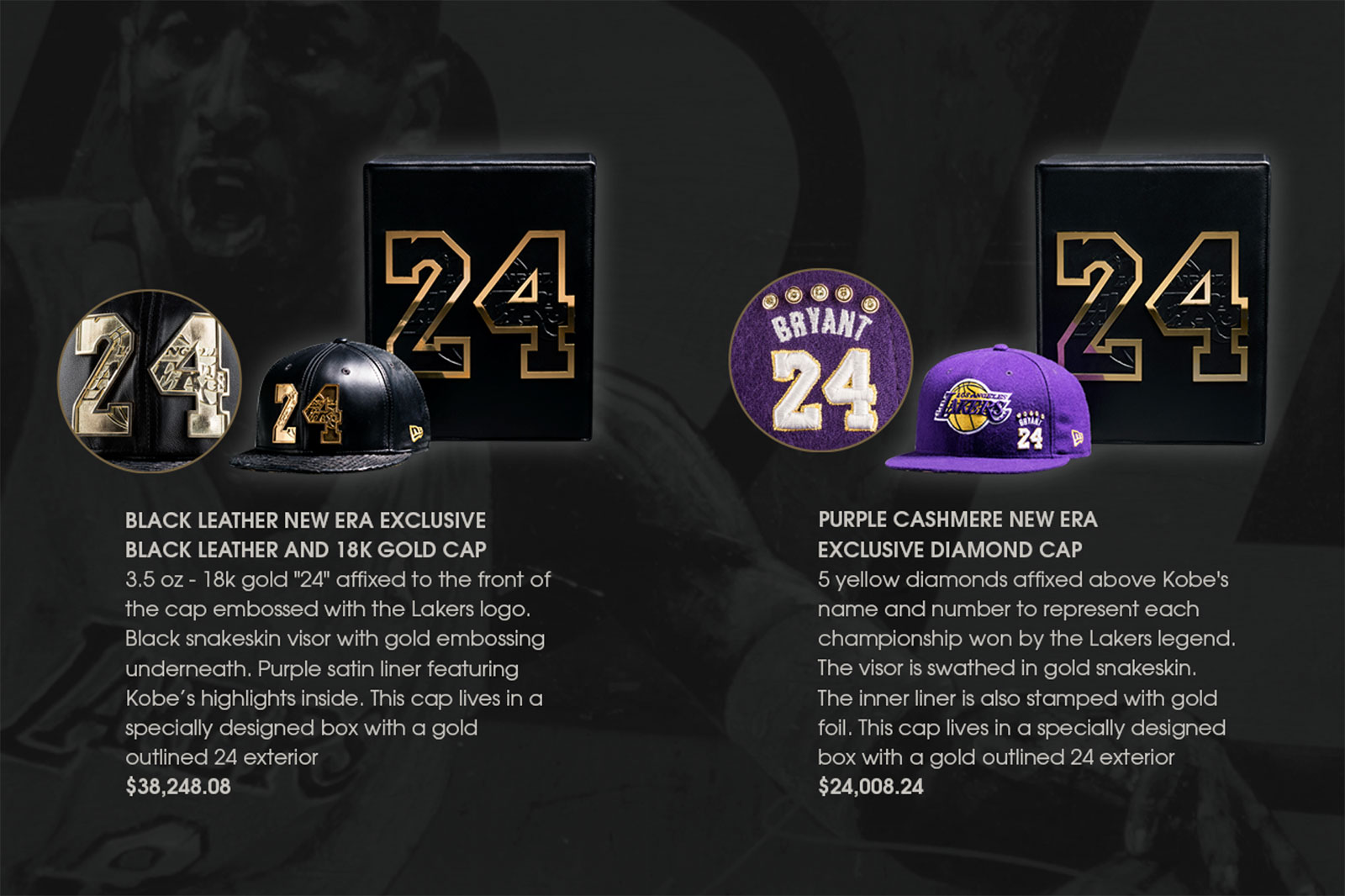 Order your Purple Cashmere or Black Leather Limited-Edition hat today before they are all … Mamba Out!
For a private showing, please make an appointment, contact:
Chris – 323.376.4567
Email – [email protected]